CEM Economy – predict the market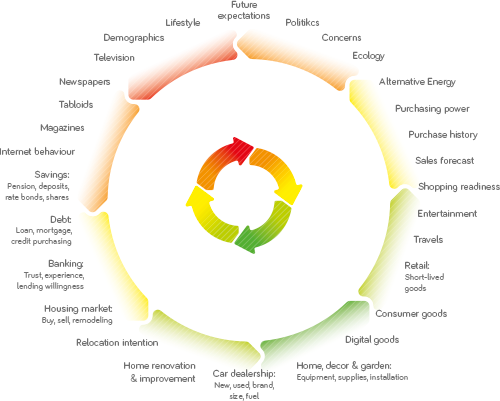 T5Research's regular survey CEM Economy is a nationally representative study of the societal and economic development. With CEM Economy, you can see and predict the purchasing behaviour of the Vietnam population, because they will tell you each quarter what they have done, what they are doing now and what they are expected to do in the future. You will get an insight into the overall trends and you can delve into data that relate specifically to your industry. they enable to help you do the business cycle analysis completely.
CEM Economy gives you information on:
The Vietnamese economic- and employment situation
Observed consumption within the population
Planned consumption within the population
Observed industry- and product level purchasing behaviour
Industry- and product level purchase intentions
Political and societal preferences
A wide range of demographic and lifestyle-related variables
We ask questions on topics such as finance, property, renovation, motor bike, retail, experiences, media, the worries of the Vietnamese people and much more. Furthermore, we collect records from Statistics Vietnam and OECD among others. At the same time, you can go into detail with the relevant segments within a wide range of demographic and lifestyle-based characteristics and get in-depth knowledge about Vietnamese.
Reporting your results
CEM Economy is workable and easy to use – even when it gets busy. The results are reported in a way that gives you the overall picture and the opportunity to go into detail with areas of specific interest to you:
Quarterly reports – get an overview of the market and the community
Industry reports – zoom in on your specific industry
Online portal – go into detail with all the results, easily and intuitively
E-mails – get immediate notification on unexpected developments.
You always have the option to ask your own questions on what is especially relevant to you, and you will receive the results in your preferred format.
CEM Economy is one of our CEM analyses, developed on the basis of the thought behind Customer Experience Management (CEM). The survey is the only one of its kind and provides a valuable tool that enables you to predict and react to developments on the market.