Internet penetration
It is widely known that the 21st century has witnessed the ever-increasing explosion of the Internet. It plays such a significant role in social-economic growth, especially communication, interaction and information search. The more popular the Internet becomes, the more it gets entrenched in the lives of modern people. In order to understand the role and importance of Internet to Vietnamese, T5R has questioned 1200 randomly-selected Vietnamese (representative of Vietnam) with our Omnibus project.. And the results are follows:
Haft of Vietnamese population have had access to the Internet
Half of Vietnamese population have access to the Internet, in which 50% get Internet connection via 3G mobile network and 72% via wireless/ cables at home.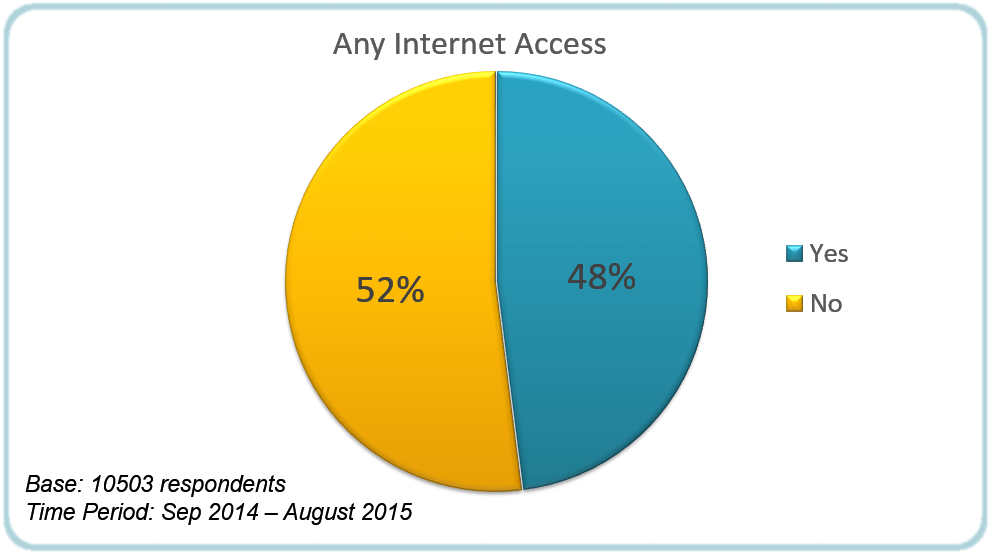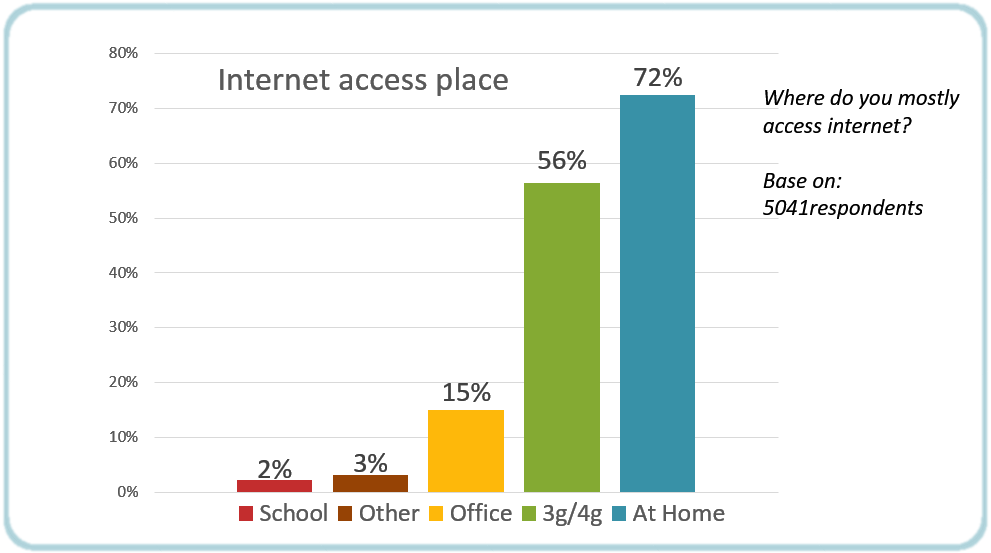 The majority of Internet users
Are the younger generation (between 18 and 39), who mainly live in big cities and urban areas.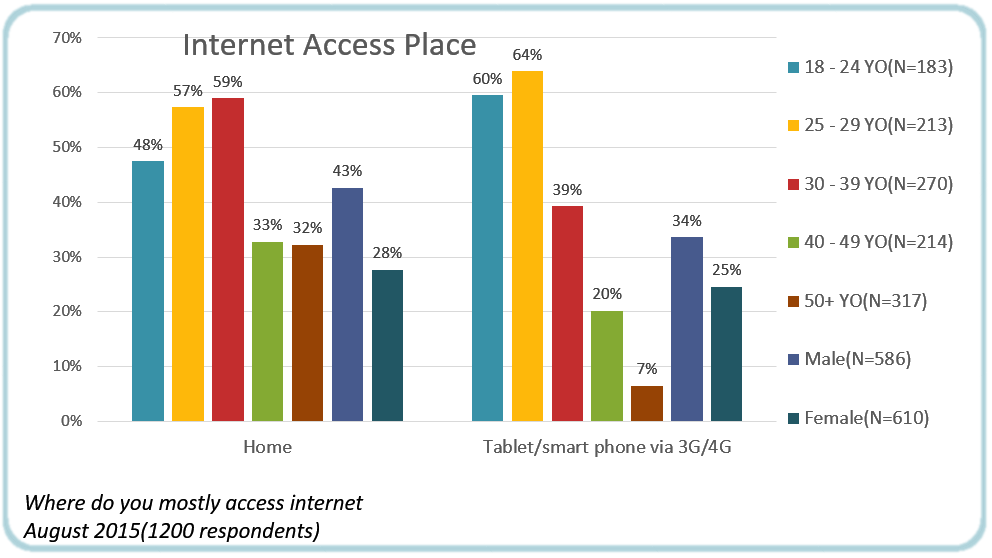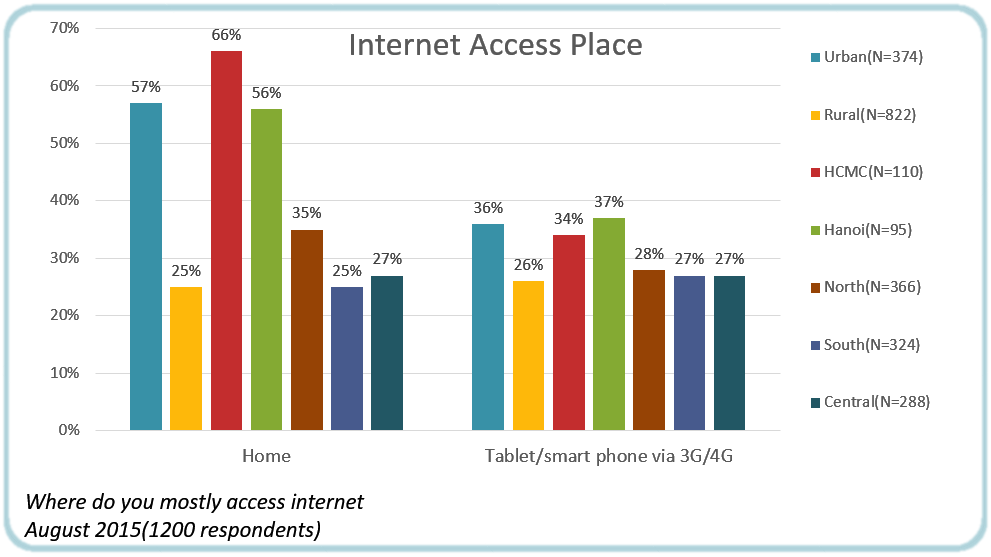 Among the number of Internet users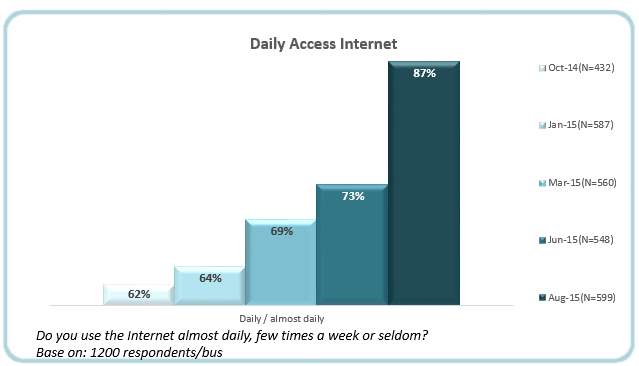 Most of them (87%) use it on a daily basis.
What main activities do Internet users get involved?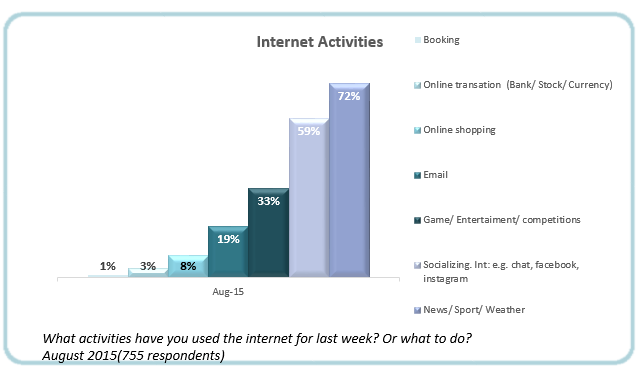 Most of the Internet-based activities are to do with social networking siteslike Facebook, Zalo, Instagram as well as to update online news and entertainment titles
T5R interviews 1200 consumers in Vietnam about their Internet habits and behaviors on a monthly basis through Omnibus project. For the newest information, please click the link below for downloading. Or you can call us if you have any questions/ enquiries about Omnibus project. Our experts are willing to support you if needed.