Motorbikes in Vietnamese's daily life
For many years, motorbikes have been an indispensable role in the daily lives of Vietnamese people. They serve not only as a means of transportation but also a long-life friend to make a living to many people. As a result, the usage behavior and attitude towards motorbikes are increasingly changing with the changing socio-economic trends in the country. That has also been one of the key reasons for many manufacturers to produce new brands, versions to meet the buyers' changing demands. T5R has been keeping a tab on the changing behavior and attitude toward motorbikes amongst 1200 randomly selected Vietnamese consumers Nationwide in our monthly Omnibus. And the results our company gained will provide a better perspective of the recent behaviors and attitude toward using motorbikes in Vietnam.
Are you aware of the fact that approximately 2/3 Vietnamese households own more than 1 motorbike while 10% do not own any?
The number of households with more than 1 motorbike comes mainly from the urban areas and big cities with the percentage of above 70%.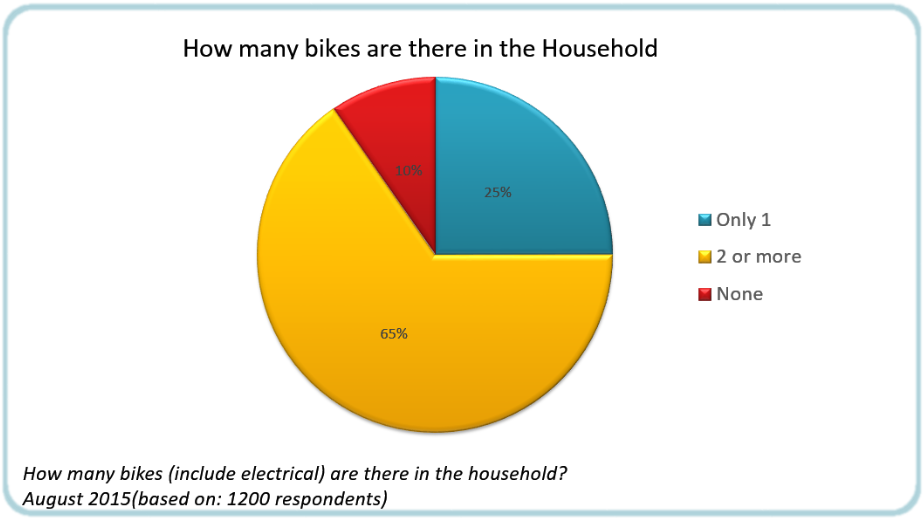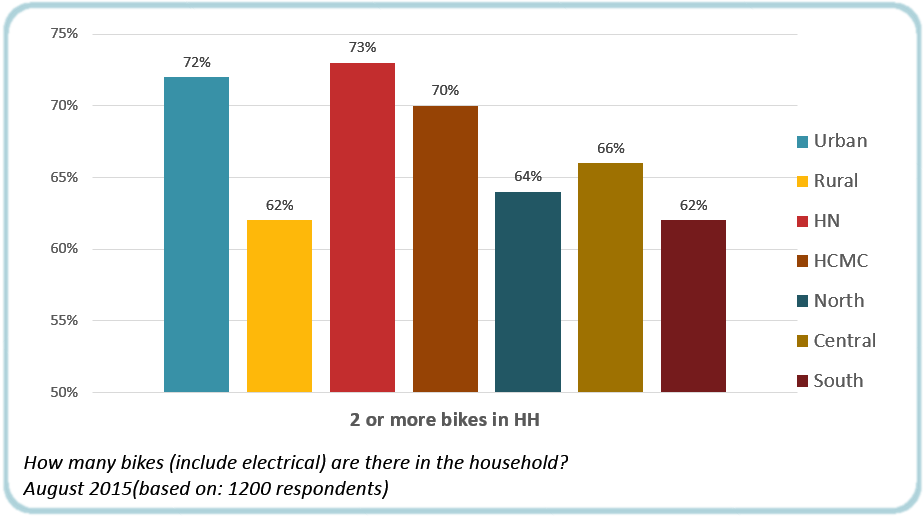 Which motorbike brand is the most popular and widely-used by Vietnamese people?
The answer concluded from our company's confirmation based on feedback from respondents with at least 1 motorbike is as followed:
• For the most-used motorbike in the household – 60% from Honda and 19% from Yamaha.
• Similar results for the second choice of motorbikes – 58% Honda and 20% from Yamaha.
Obviously, Honda is the most dominant brand in the country. However, whether Honda brings satisfaction to all kinds of customers from different regions? Are there any niche markets for other motorbike competitors? From T5R's research, there is nothing perfect and there are always areas for improvement. Vietnam although one country, has many differences in terms of consumer needs and wants. Honda probably gains popularity among old people and female riders but Yamaha is getting more traction amongst consumers in Central . What is the explanation for their preference towards Yamaha? Is Central area a greatly potential market for Yamaha? However, the race has not come to the end and the winner will be chosen by consumers only.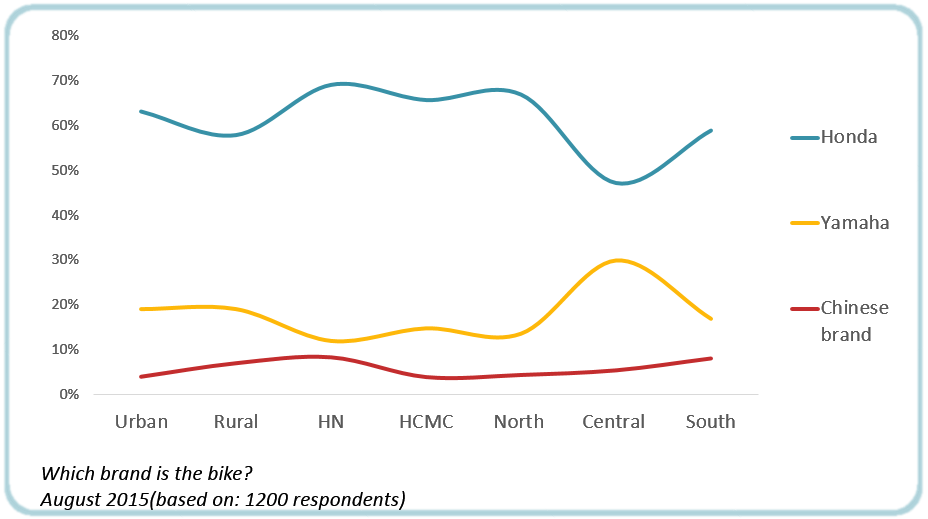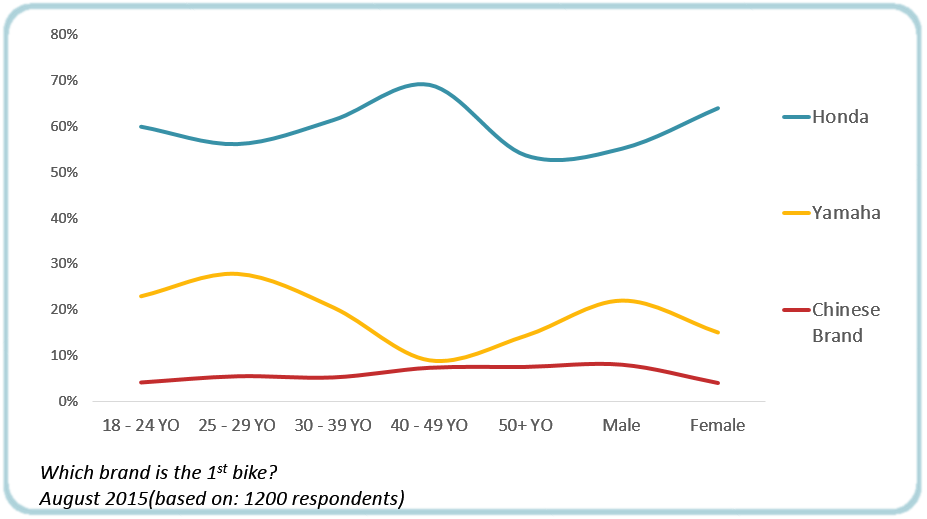 Is motorbike industry still a promising land? Where is the fruitful land for investors?
From the fact that 65% of Vietnamese households own more than 1 motorbike, the question is whether motorbike market is potential? T5R has brought forward questions to Vietnamese consumers about their buying behaviors and found out that 10% of the population buy a new motorbike quarterly. These households mainly come from urban areas with respondents aging from 18 to 29.
Fully aware of the significance of the role of motorbikes in Vietnamese people's daily life, T5R has researched on the behaviors and attitudes on motorbike usage for respondents in monthly Omnibus. The relevant findings gained from this field will be updated by T5R on a monthly basis from 1200 national representative interviews. You are welcome to call us for any questions/ enquiries with interest in this project.
Click here for the most recently updated information