Market research with T5Research
A valid foundation for your decision making
Contact us for a free quote and consultation
Trusted by: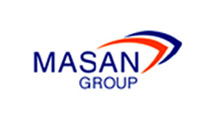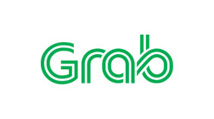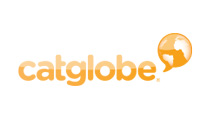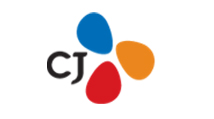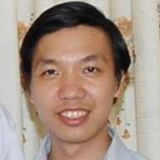 "You team did work with a high sense of responsibility …"
"Carefully analyzed data, together with clear given recommendations in report has given us a deep understanding in order to make marketing decision for next steps."

Nguyen Mai Anh Kiet
Senior Research Manager, Masan Nutri-Science

What things market research help your business?
To understand potential customers for more success opportunities. For example, knowing shopping habits thoroughly will help you find out the right way to get your products to market successfully.
To help you to take shape new business ideas, find the market and choose the right positioning strategy in each market.
Market research also help you find the largest markets for your products, fast growing markets, market's trends and outlook, conditions and opportunities for your products on the market.
To allow to shorten strategies to make the right decision quickly. Therefore, you can get priority for specific target markets and plan for longer-term future markets.
To help you to understand your competitors, their strengths, weaknesses and mistakes, or their success's causes.
We specialize in market research in Vietnam
T5Research guarantees that your market research is done effectively, competently and methodically correct. You will get a valid foundation for your decision making. We always base our market research in your specific problem and budget, and we take pride in finding the most valuable solution for your company or organization within the given parameters.
Maintaining monthly surveys helps us understand consumers
T5R carries out monthly Omnibus project, where we randomly select 1200 nationally representative consumers to ask about their habits and behaviors towards various topics ranging from social-economic, finance and banking, automotive, real estate issues to favorite brands/ services. This project enables us to keep a tab on the pulse of Vietnamese consumers.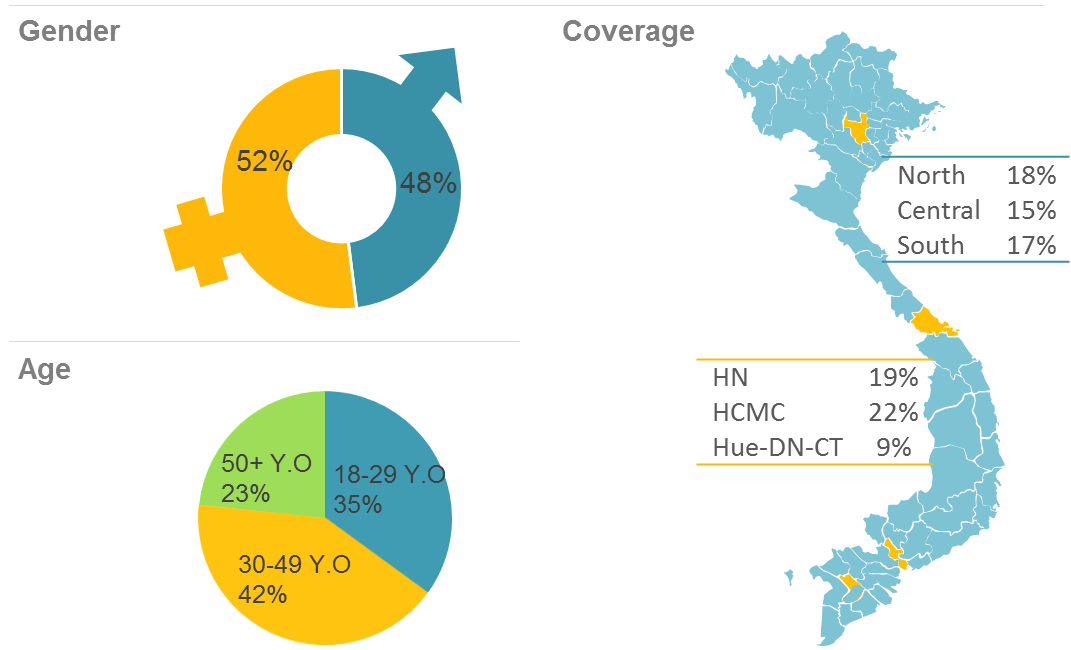 Methodology
CATI (Computer Assisted Telephones Interviewing)
A combination of
mobile phones (Viettel, Vinaphone, Mobiphone), and land lines
Weighting
Data weighted back to population

T5R carrie out monthly Omnibus project with highly qualified and intensively trained interviewers. The advanced technology enables T5R to record 100% interviews and listen in randomly-picked conversations. Thanks to that, T5R ensures the quality and reliability of interviews. The results of interviews will be delivered within 48 hours after interviews are finished.
Main research methods
Our aim is that you as a client get delivered exactly what products you need – this is not always the biggest and most expensive solution, but rather a solution that fits exactly with your requirements and addresses your challenges, needs and purposes.
We have many years of experience providing research and opinion polls to private companies, community organizations and NGO. Therefore, we can offer a range of fixed products as well as provide interviews and analyses designed for your specific problem.
Contact us for a free quote and consultation